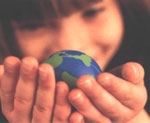 From a small informal group of graduates from British universities who started meeting in Athens in 1958, the Society has grown and developed over these past 53 years. It has a rich history and has maintained a strong and active presence in Greek life throughout all the years of educational, social, economical and political change.
In 2008 the BGS celebrated its 50th anniversary with a whole range of special events

Members come from all disciplines and professions and are to be found in all spheres of Greek life – cultural, academic, scientific, the media, political, commercial, etc. – and many of them are distinguished in their field of activity.
---
The illustration on the header above is a
detail from a painting specially prepared
for the Society by the artist and
BGS member Lily Kapetanaki